Explore our site and learn:
If you still have questions or would like to learn how homeopathy can help you and your family,
CLICK    HERE     to    SCHEDULE
a 15-minutes complimentary phone call with Zoë Rubinstein..
In The News / Publications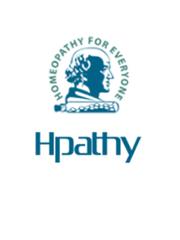 A Case of A 12-Year-Old Girl    with    Learning Disabilities. Presented by Zoë Rubinstein. Published    in   Hpathy April 2016.
A Case of A 12-Year-Old Girl with Learning Disabilities. Presented by Zoë Rubinstein. Published in Hpathy April 2016.
We, at Scottsdale Homeopathy provide classical homeopathic services for the entire family, in the Scottsdale and Phoenix areas. Our trained practitioners are passionate about homeopathy, and compassionate about their patients.
Focusing on our patients' optimum health, Scottsdale Homeopathy provides a uniquely individualized homeopathic plan for each patient, addressing their physical as well as emotional health
In a world where the conventional health care system often treats individuals with a cookie cutter attitude, paying close attention to our patients' individual needs is essential. What differentiate us is our focus on educating our patients about all aspects of their treatment as well as empowering them to take an active role in that treatment.
We take our time to listen. We dedicate two, and often up to three hours for the first appointment so we can fully understand our patients' needs, symptoms and circumstances.
'The core concepts of homeopathy and the nature of homeopathic practice are highly compatible with the principles of empowerment. George Vithoulkas, a globally renowned homeopath, defines a symptom as a "limitation of freedom" (2011). Conversely, he describes health as "freedom from pain in the physical body, having attained a state of wellbeing" (Vithoulkas, 2011). In contrast, the definition of a symptom in conventional medicine is: "any subjective evidence of disease" (MedicineNet, 2014). These two contrasting definitions of a symptom highlight the core distinction between the goals of homeopathy and conventional medicine: the aim of homeopathy is restoration of "a state of wellbeing", not elimination of disease.'
Anna Vakil CCH PhD (2015) Client empowerment in homeopathic practice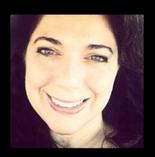 Zoë Rubinstein is a board certified Homeopath and a CEASE therapist. Zoë graduated with honors from the American Medical College of Homeopathy, where she studied under the acclaimed author, physician and Homeopath, Dr. Todd Rowe.
Zoë is the founder of Scottsdale Homeopathy and has been an advocate of Homeopathy since 2001. She is practicing family Homeopathy, focusing on children's behavioral problems and Autism by incorporating CEASE therapy and classical Homeopathy.
Zoë is also concentrating on women's wellness addressing issues such as Menopause, PMS, Bipolar disorder, Hormone Imbalance, Depression, Chronic Fatigue and more.
Zoë lives in Scottsdale with her two daughters. In her free time she enjoys hiking and hot yoga.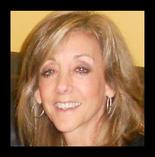 Jyl Steinback is the Executive Director of Shape Up US Creator of the Hip Hop Healthy Heart Program for Children™ and trained Classical Homeopath through the American Medical College of Homeopathy.
In 2011, Jyl was awarded a Community Leadership Award from the President's Council on Fitness, Sports and Nutrition "for exemplary service and dedication to improving the lives of others by promoting and fostering opportunities for participation in fitness, sports or nutrition programs."
Jyl, who has worked in the health and wellness industry for more than 25 years as a personal trainer and educator, has sold more than 2 million books that educate consumers to change their lifestyle by making positive choices through proper nutrition, exercise, and healthy living. She has been using homeopathy for the past 25 years. Jyl says, "Adding Classical Homeopathy to her lifestyle is, The Circle of Wellness that WORKS!"
Jyl loves to hike, play pickleball and be active. She has two children and lives in Scottsdale.